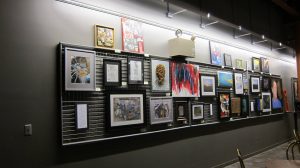 Holding It All – Poetry, Music and Art
Poetry set to music and art. Celebrating the work of poet Bernice Mennis with music composed by Catherine Reid and Anthime Miller and art by NCA members.
Due to the Pandemic, the Holding It All performance at the Wood Theater is postponed until April, 2021, but the exhibit can be seen online here.
Drop off at the Crandall Public Library is in the Crandall Room on Saturday, November 28th, 11 a.m. to 3 p.m. Registration is limited to two people at a time. If the library is still not open to the public, the art will be put on the Virtual Gallery of the North Country Arts website.  You will be notified by November about the availability of the Library so think about having a digital image of the piece you plan for the show.
Dates are subject to change due to COVID-19.
This project is made possible with funds from the Decentralization Program, a regrant program of the New York State Council on the Arts with the support of Governor Andrew M. Cuomo and the New York State Legislature and administered by the Lower Adirondack Regional Arts Council. It is also made possible by NorthCountryARTS volunteers.