Elizabeth (Betty) O'Brien Gallery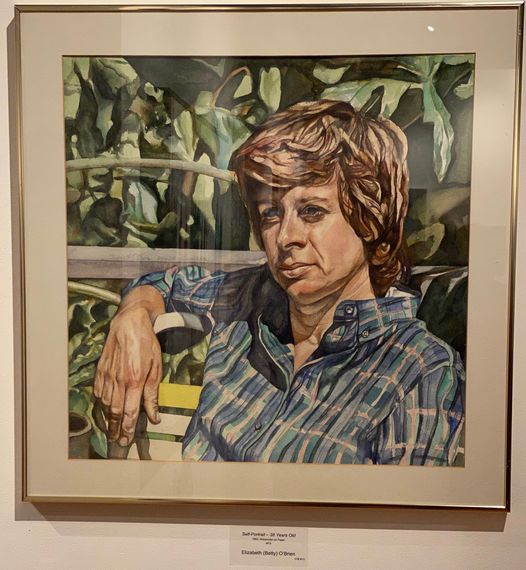 The Elizabeth (Betty) O'Brien Gallery is a small gallery, located within the North Country Arts Gallery, suite #120 in The Shirt Factory. The gallery was dedicated to Betty in January 2022, to offer individual artists the opportunity to have a solo show, and is available by appointment three times a year.
Betty was a talented award-winning artist, a beloved public school art teacher, an avid supporter and board member of NorthCountryARTS for many years, and was a cornerstone to the foundation of the greater Glens Falls Arts community.
She managed the Second Floor Gallery at City Hall for a long time, was one of the first tenants at the Shirt Factory, and was actively involved in the Shirt Factory Tenants' Association as well as with the Hyde Collection as an arts-in-education coordinator. She was a past president and longtime member of both the Upper Hudson Valley Watercolor Society and the Guild of Adirondack Artists, and kept busy in the arts community as a member of many arts organizations including Saratoga Arts, LARAC, the Guild of Adirondack Artists and others. Her presence, gifts, and generosity of spirit and time were formative and significant in the growth and development of the vibrant arts scene that we enjoy in our area, both organizationally as an arts leader and individually as a mentor and teacher.