Annual Juried Photography Show
Our upcoming 2022 Photography Show will be held in July.
Information and details will be announced soon!
2019 Juror's Choice Awards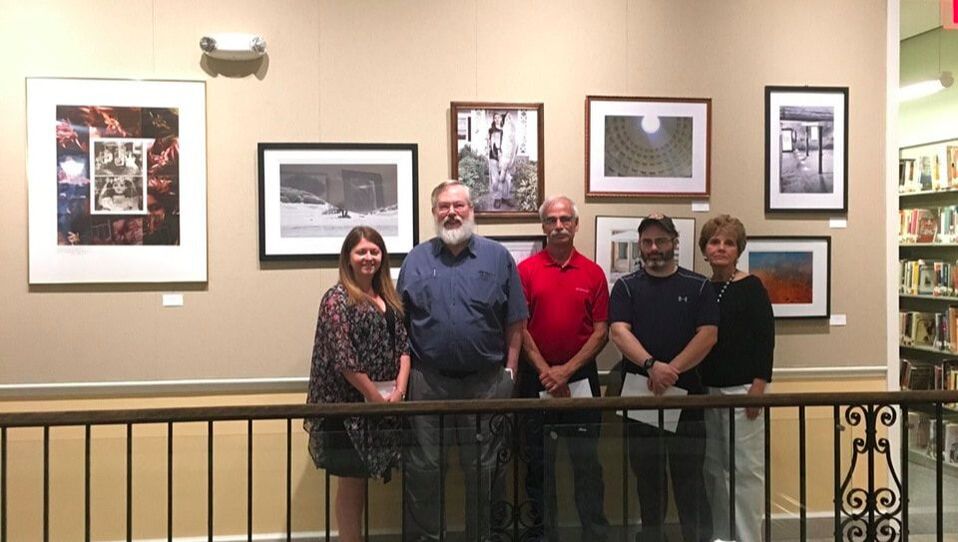 Here's North Country ARTS President, Judith Aratoli Tully (right end) with special guest juror, Lacey Weigand (left end) posing with 'Juror's Choice Awards' winners (L to R) David Graham, Don Polunci and Matthew Farenell. Congratulations!!