Annual Juried Photography Show
Due to the Coronavirus, Crandall Public Library will not be available for NCA to have its annual Photography Show there in July. So, we will be having a Virtual Photography Show on our Website and our Facebook Page.
There will be no fee and no restrictions on size. You can submit one photograph per person in .jpg format.
The following information should be included: Last Name, First Name_title_medium_size_price.
Send directly to NCA board member Phil Casabona at phil.casabona@gmail.com by June 28, 2020.
2019 Juror's Choice Awards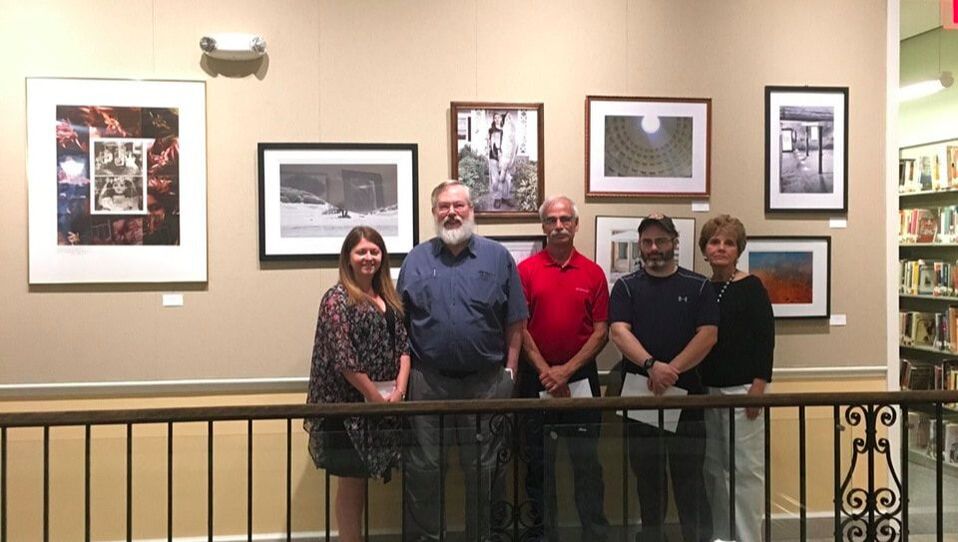 Here's North Country ARTS President, Judith Aratoli Tully (right end) with special guest juror, Lacey Weigand (left end) posing with 'Juror's Choice Awards' winners (L to R) David Graham, Don Polunci and Matthew Farenell. Congratulations!!