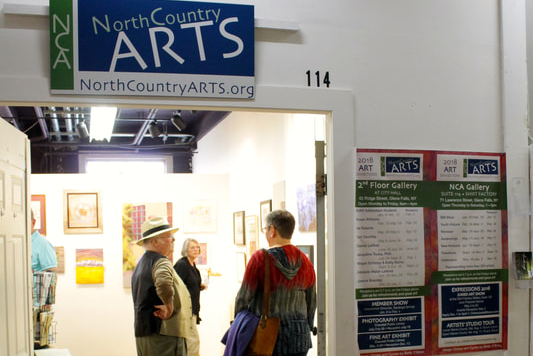 The NCA Gallery at the Shirt Factory in Glens Falls presents member shows with new exhibits every month or so.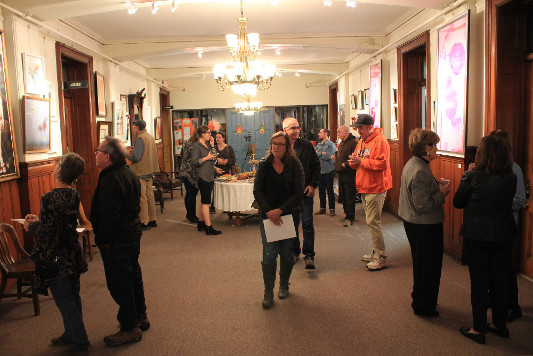 The 2nd Floor Gallery is located upstairs at Glens Falls City Hall and features one or two members in each show.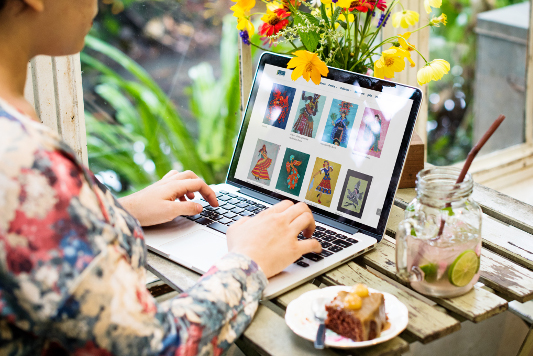 Due to COVID-19 many of our shows have had to move online. Please support our artists and NCA by viewing and making a purchase.
Our fall workshop series is filling up quickly! Click the button to view the full schedule.
NorthCountryARTS has many opportunities for artists.
View below or click the button to learn more.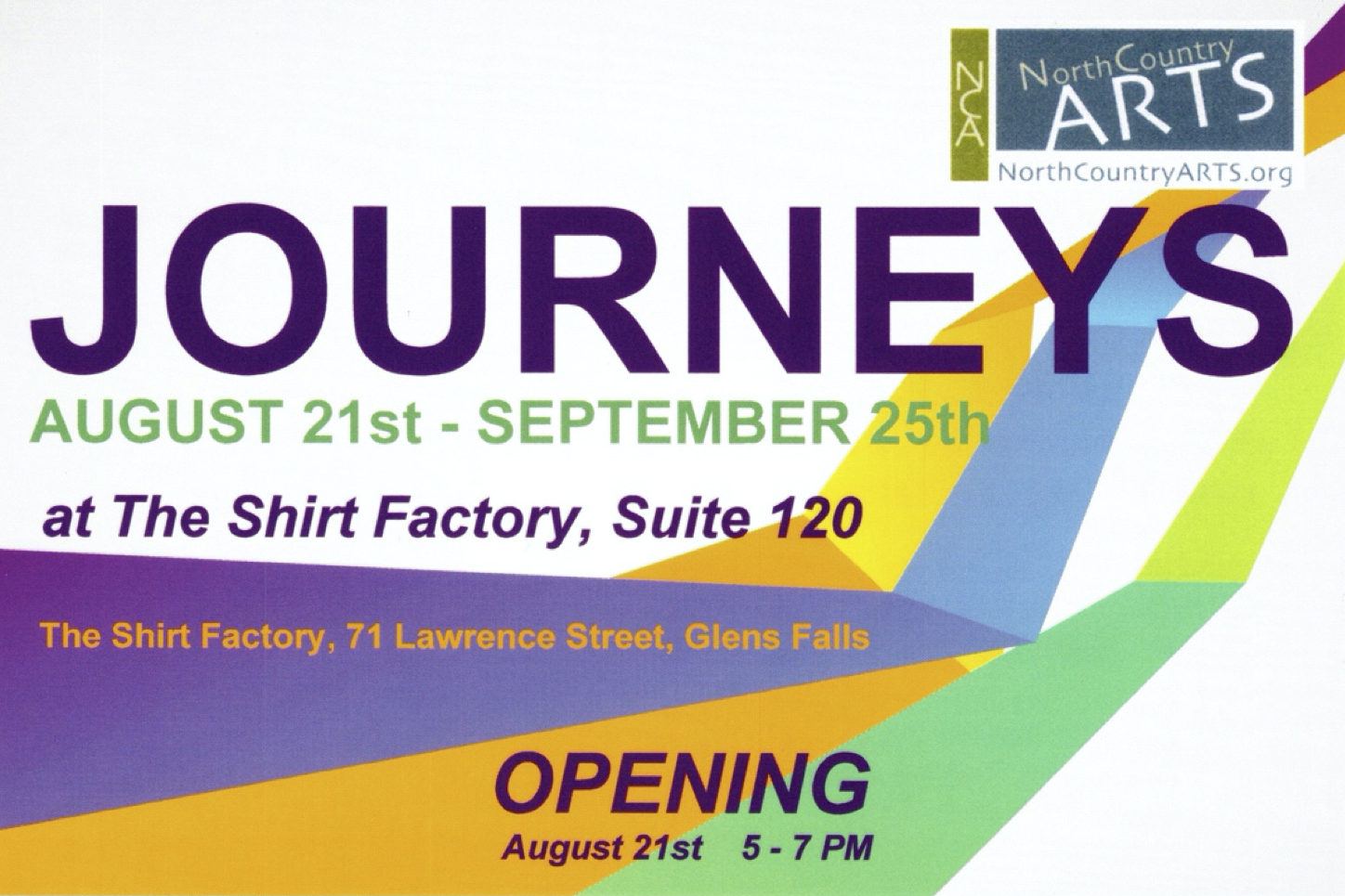 Journeys opens to the public August 21, 2021, from 5 to 7pm,. at Studio 120, The Shirt Factory, 71 Lawrence St., Glens Falls, NY. Regular Hours are Thursday - Saturday, 12 to 5pm, and During the Food Truck Corral, Thursdays 5 to 8pm. An array of new art in all media...